Santa came to town early at Mar Qardakh with presents for every student in the school. His jolly mood and kindness reminded us to bring the light of Christ to everyone we meet this Christmas!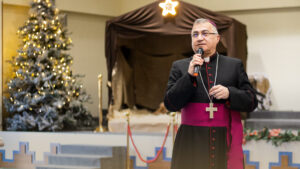 Pupils participated in a party as a student body, with grades from KG through high school sharing their musical and acting talents in works dedicated to the holiday. PYP classes demonstrated their Christmas dances, while the MYP grades presented both traditional and English carols such as Silent Night and Joy to the World.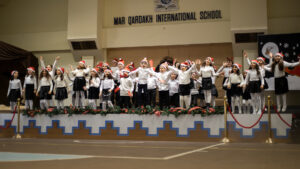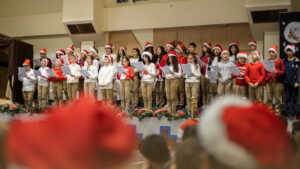 Parents of KG students also gathered together to watch the Nativity Play and a performance from the entire kindergarten class in an evening that was both delightful and full of laughter.